HIPUR GROUP is a benchmark company in the Modular Structures sector, specialising in the Design, Manufacture and Assembly of Modular Structures for standard and special lifts, as well as the integral Rehabilitation of buildings without lifts, thanks to our accessibility models in Staircase Reconstructions, offering the most suitable solution to our clients.
HIPUR's Modular Structures offer multiple installation possibilities in buildings without lifts as they take advantage of stairwells with demolition included, exterior facade and even interior courtyards.
We ensure maximum use of the space available for assembly as well as maximum guarantees for the materials used.
HIPUR's qualified personnel together with our collaborators manage the entire installation process quickly and with a minimum impact on the neighbours of the buildings (noise, dirty) Coordinated during the whole process until the end of the project results in fully functional Modular Structures, adapted to the structure of the building and respecting the aesthetics of the building.
HIPUR's Modular Structures are a guarantee of:
Accessibility for the people living in the building (elderly people, children, people with reduced mobility…) improving the quality of life in their own home.

Adaptability to the building as we respect the aesthetics of the building, integrating our Structure thanks to the multiple possibilities of personalisation that we offer.

Advice from the beginning to the end of the project. We listen to your needs and offer the ideal solution in each case.

Making the most of every space. Every available mm is used to optimise the space in the lift car and staircase to provide greater comfort and safety for the building's residents.

Saving energy and reducing environmental impact by using the latest technologies to take advantage of natural light in buildings whenever possible.

Increasing the value of the building. The elimination of architectural barriers in buildings without lifts means a present and future increase in the value of the property. The improvement with the installation of a structure and lift increases its value.
The confidence we have in our product has made us a reference company in the lift sector as a specialised supplier of Modular Structures.
More than 5000 structures spread over the five continents are our guarantee and are the result of the effort of the human team behind each project. A guarantee of more than 20 years of work, perfecting and evolving the product day by day to achieve higher quality standards.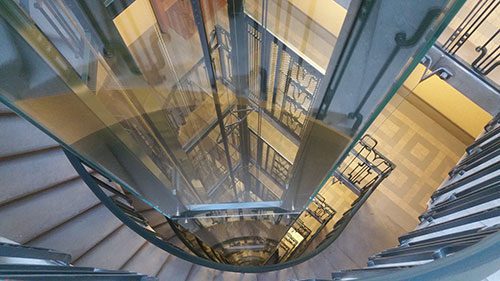 Modular Structure PREMIUM in its different finishes in sheet metal, glass and special finishes such as brick, sandwich or monolayer in its sealing rings.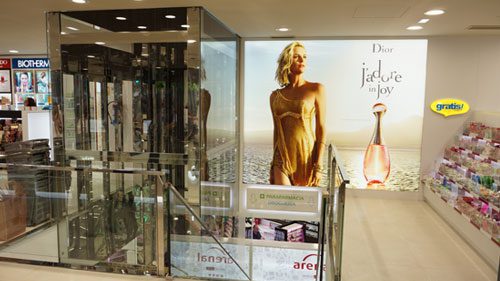 The Advanced line which includes the QUALITY and DELUXE products where, in the case of the former, a completely clean curtain wall is generated with glass panels and horizontal lines generated by the aluminium caps in the form of decorative inter-ways or in the DELUXE special range produict which combines tempered glass and its elegance with the system of air fixings in the form of a ventilated façade.